Clearout is a great tool to validate emails, user can test single emails and bulk files. The price policy is very flexible. The design is very modern and instinctive, rarely users will need to seek help, but if they do there is 24/7 support of specialists and extensive documentation that can answer all questions. Old users will be happy to see that there is an API that can be easily combined with any programming language.
Clean email lists, high deliverability rates, and a high sender reputation are the advantages that you, as a mailing list sender, can acquire from validating subscriber lists.
List cleaning & email verification helps in reducing the bounce rate and reaching the target inbox with managing your reputation.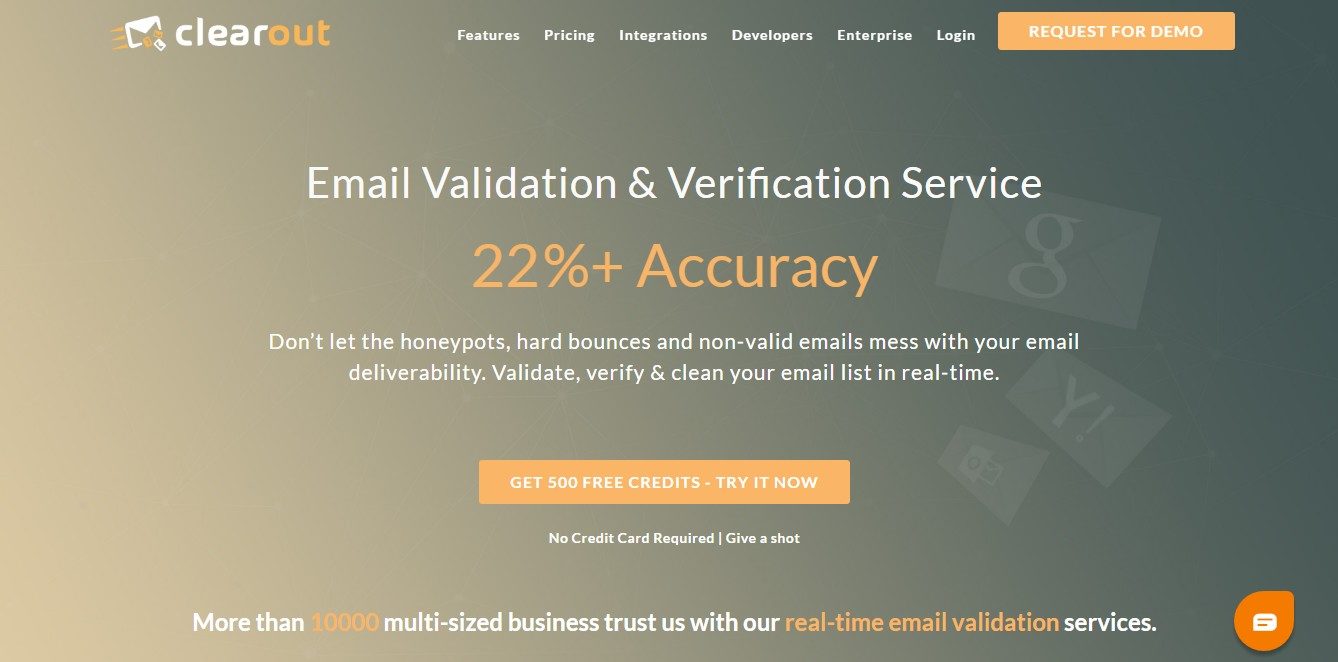 Features
Duplicate removing:

 Clearout can remove all the duplicate email addresses automatically.

Autosuggestion: 

It reduces spelling errors and typing mistakes in the email addresses.

Deliverability score: 

You can get a deliverability score for every email address for more reliable deliverability.

Spam trap detection: 

Clearout uses a multilayered algorithm to detect the chance of spam trap.

Verification time: 

With a simple open relay test, it measures the response time for every email address.
For Pricing & Plans, Please Visit – Clearout Bulk Email Verification Service Website – https://clearout.io/
You May Also Read This –