As an affiliate marketer, you've got one thing on your mind: performance. To get the best performance for your affiliate campaigns, it's worth trying out a few platforms to see what works for you. Whether you are a beginner just starting out, or more advanced with some experience behind you, here are 7 affiliate marketing programs for you to check out. See what kind of offers are available on the most popular platforms to help you achieve your best conversions and even build a steady long-term income.
So let's dive in:
1. AccuWeb Hosting Affiliate Program
AccuWeb Hosting – a leading web hosting provider, is offering a high-paying affiliate program. You can sign up and earn a commission starting from $25 up to $200 for each sale. Additionally, they are offering a PPC-based commission for transferring visitors to their website. Their current affiliates have disclosed that they are most supportive in promotion activities and most transparent while sharing the affiliate commission. In addition, their attractive marketing materials and training videos are beneficial for new affiliates.
AccuWeb is offering a variety of reliable hosting services to their global clients at a very reasonable price. You can promote their best-selling Shared Hosting, VPS Hosting, Reseller Hosting, and Dedicated Servers for earning the commission.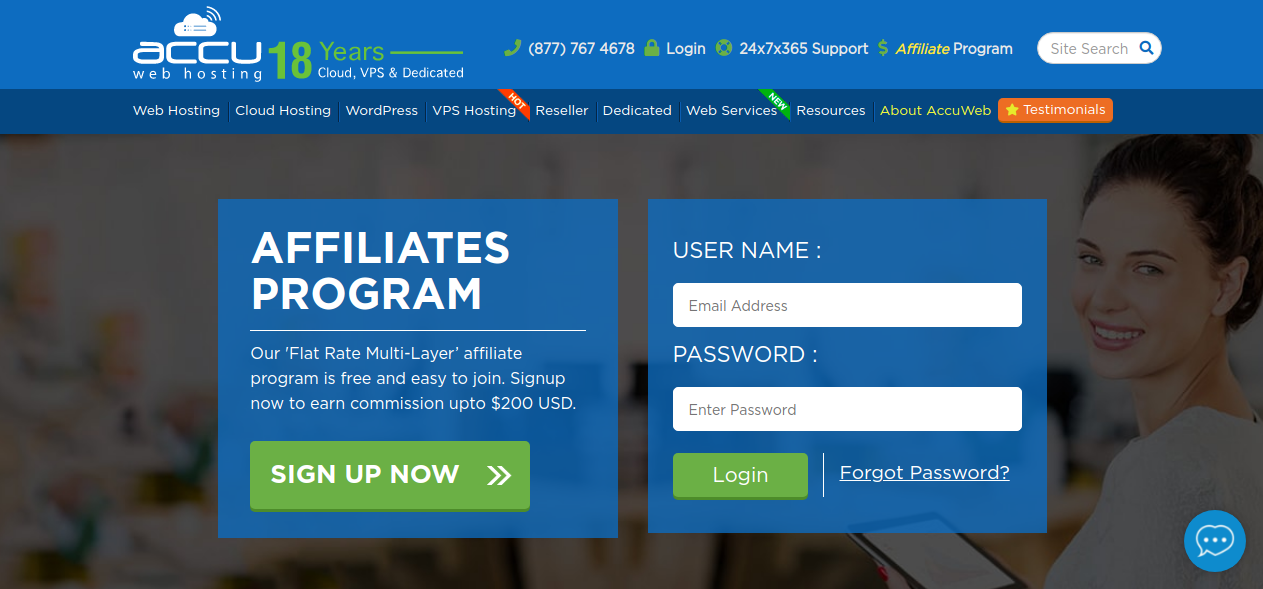 2. Amazon Associates
For affiliate marketing beginners, Amazon Associates is a great platform to kick off your new venture. The vast Amazon marketplace takes care of most of the sales process, warming up your leads for you. Your job is to bring new clients from external traffic sources to the Amazon site. There are millions of products you can pitch, with new ones being added every day. It's a great way to make money without having yet built up a strong background in the art of affiliate marketing.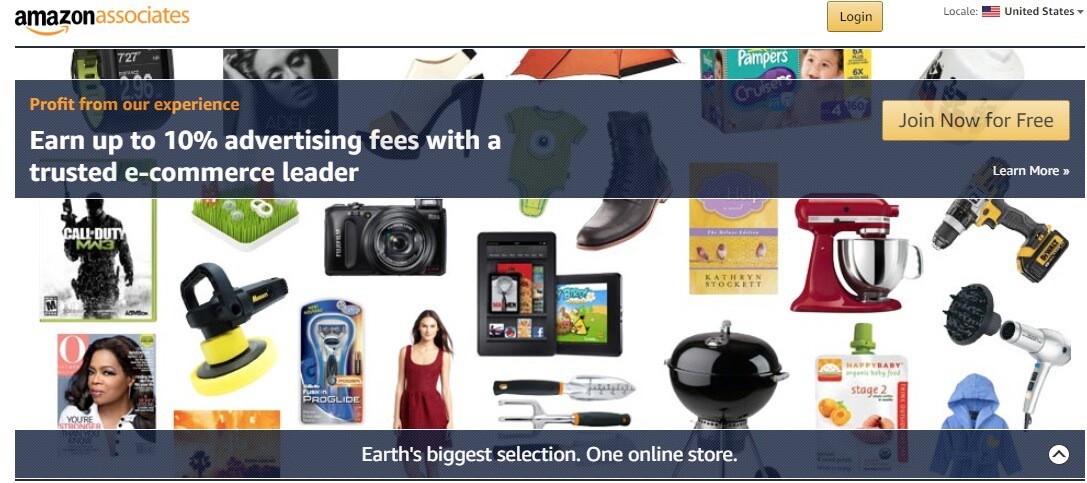 3. eBay Partner Network
Here's a great way to tap into the enormous affiliate potential of the eBay market — eBay Partner Network. Advertise eBay products on social media, your blog, or your website, and get a commission from every product sold via your link. Signing up to the eBay Partner Network is simple, and there is a never-ending supply of interesting products to promote, including popular trending products and daily deals.
4. ClickBank
With 6 million digital products in over 20 categories, reaching 200 million people worldwide, ClickBank is a popular choice among affiliate marketers. What's more, this program offers very high commissions, as high as 75%, and ClickBank is known for its regular reliable payouts, which is a huge drawcard. There are plenty of products sold on a recurring basis, which means a great source of recurring income for you, as well as products with upsell options to help boost your income.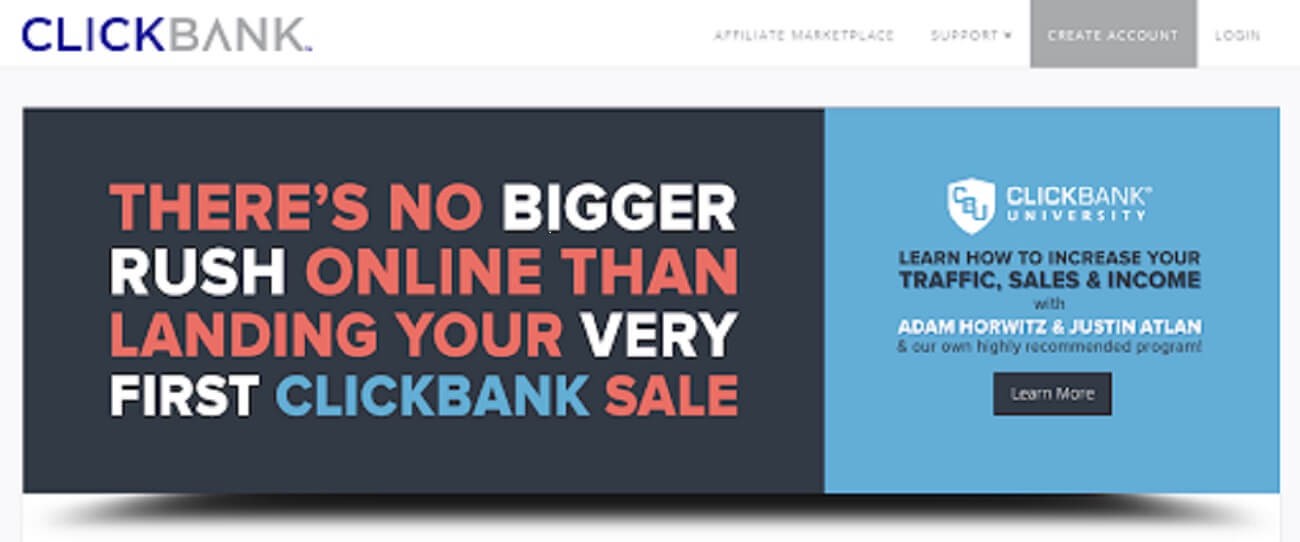 5. CJ Affiliate
CJ Affiliate is a great program for more experienced marketers, with 300 brands, including many of the world's top brands. The program boasts 43% year-on-year growth in commissions, so it's an attractive option. However you need a good amount of traffic to get accepted, and there are strict conditions for staying on as a publisher. The sophisticated toolbox may take some getting used to, but it has great features for more advanced affiliate marketers.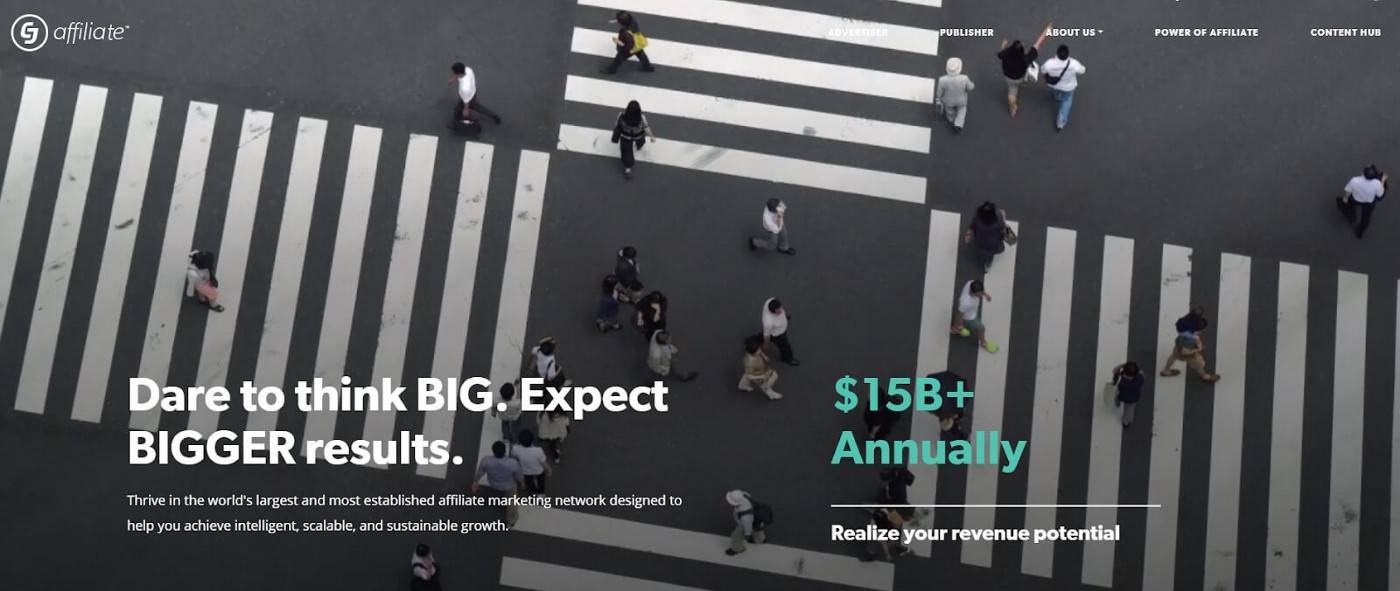 6. PartnerStack
PartnerStack is an affiliate program focusing on the promotion of software products and tools, including many well-known and popular software. The company claims that 30% of software sold actually comes through channel partners, so if your audience has a particular software interest, there's great potential for you here. PartnerStack is big in building partnerships between affiliate marketers and product owners, so you'll benefit from pinpointed analytics and high growth potential.

7. ShareASale
ShareASale is one of the largest affiliate networks out there, running for nearly two decades, so it's built up a lot of trust in the affiliate industry. The network is well-loved by marketers and merchants because of its user-friendly interface, fast, free sign-up, and support for affiliates running multiple websites. It has a huge variety of merchants to choose from in over 40 categories, including some big names.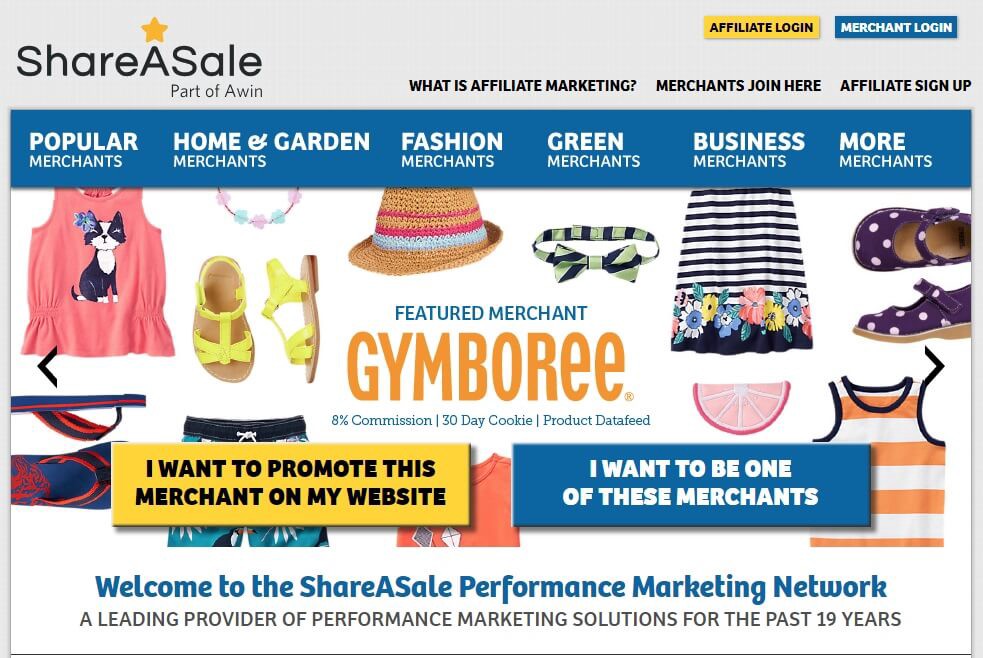 You May Also Read This –