When the Excel settings not properly execute a CSV (this may happen if you have been dealing with different delimiters such as tabs or semi-colons). If you are encountering issues opening any CSVs downloaded from Clearalist, you must try these steps to open a CSV in Excel properly.
1. Choose the column that is improperly formatted and then go to "Data" -> "Text To Columns" in the Excel file

2. To open a CSV in Excel, you need to run through all 3 Steps in the Convert Text To Columns Wizard
Step 1 –
Choose "delimited"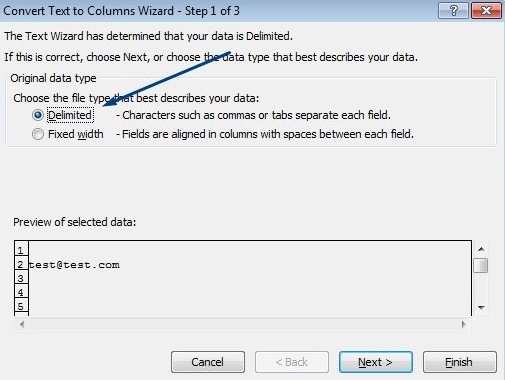 Step 2 –
Next "Comma"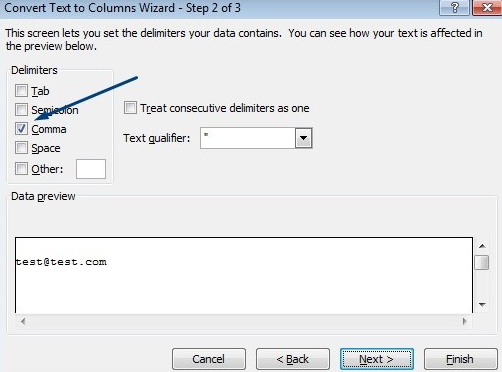 Step 3 –
Click "Finish"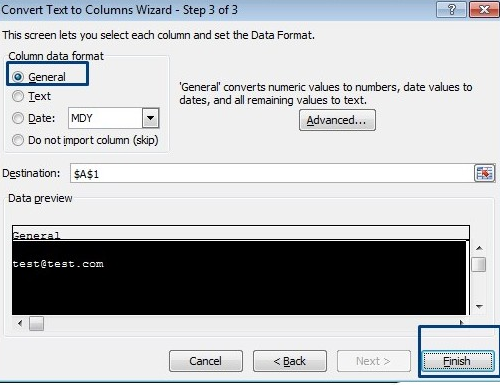 Probably, that will solve any issues regarding the separation of fields in Excel. If this does not resolve your issue please feel free to contact us.
You May Also Read This –
About Clearalist 
Over a thousand users trust Clearalist for their real-time email verification and list cleaning services. Clearalist ensures you reach your customers by dramatically increasing the delivery of your emails to the inbox. By removing outdated email addresses and checking if an email is valid, the Clearalist Email List Verification Service provider improves deliverability and helps businesses grow in no time.