There are various email verification services available in the market. But determining the one that provides you the cleanest list at an affordable price is a tough nut to crack. To handle the task, we are up with a bunch of top email list cleaning services that are analyzed & trusted by maximum users.
1. NeverBounce – Email Verification Tool
NeverBounce is an email list cleaning service that points out all the spam, bad and invalid Ids from your list and highlights them to be excluded. No matter how large the list, Neverbounce claims to clear any size list without any glitches on the way. 
Basically, there are three simple steps to get the work done:
First, upload your list to the NeverBounce system.
Then, let NeverBounce read and go through the ID's and clean & clear it from scratch
Now, download the clean list before you use it to send out your emails.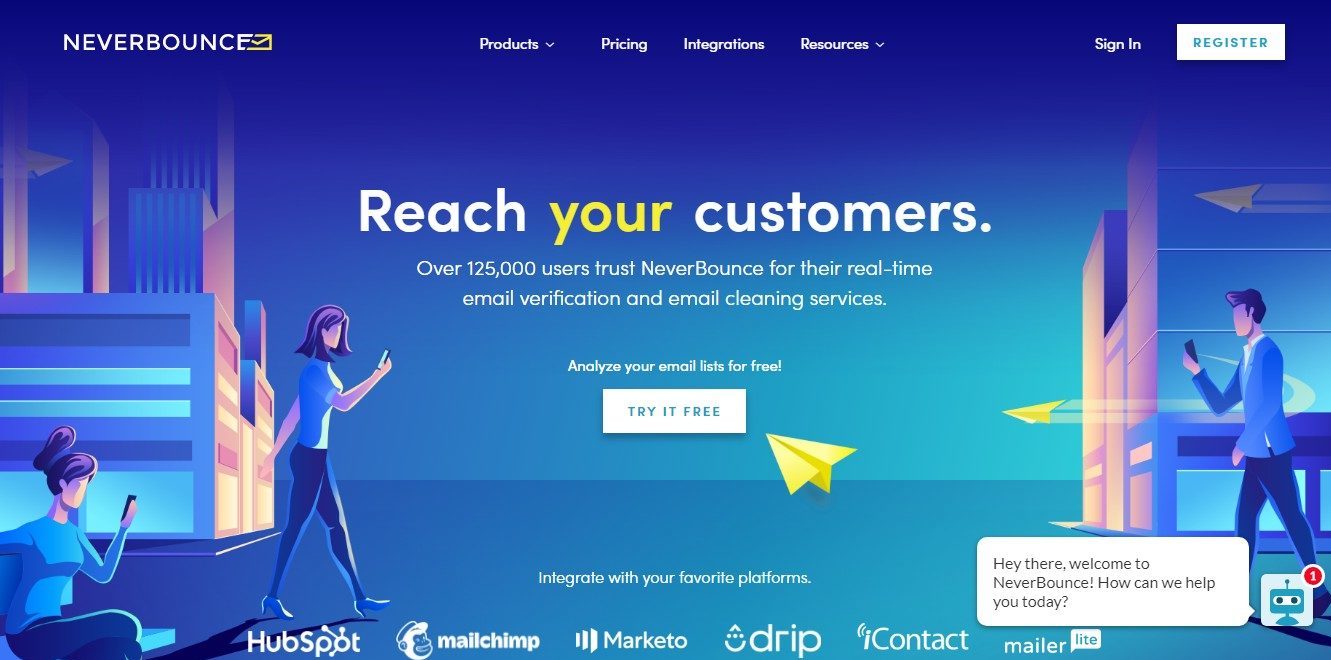 Main Features:
Single Email Verification

Javascript Widget

Human Verification

Result Segmentation

Working with CatchAlls
For Price plans kindly visit NeverBounce Website
2. Clearalist – Email List Cleaning Service
Clearalist email list cleaning and email validation services provider satisfies up all sorts of business firms and marketers. They have presented an easy-to-use list validating functionality in which you simply upload a bulk email list, click on the clean list button and get your list cleaned. 
Clearalist has many added features that are used for list cleansing and email validation purposes, which are given by only a few email marketing software providers. Also, there are various types of clean segments on which software works and these are spam lists, suspended lists, and bounce lists. Clearalist is one of the best EmailListVerify Alternatives out there.
It gives a very efficient, reliable, and robust inbuilt cleanup mechanism that helps to manage email list hygiene and cleans your contact list from bad, spam, and syntax error emails.
Furthermore, it automatically checks and validates your contact list by checking through MX validator, domain validator, DEA checker, etc.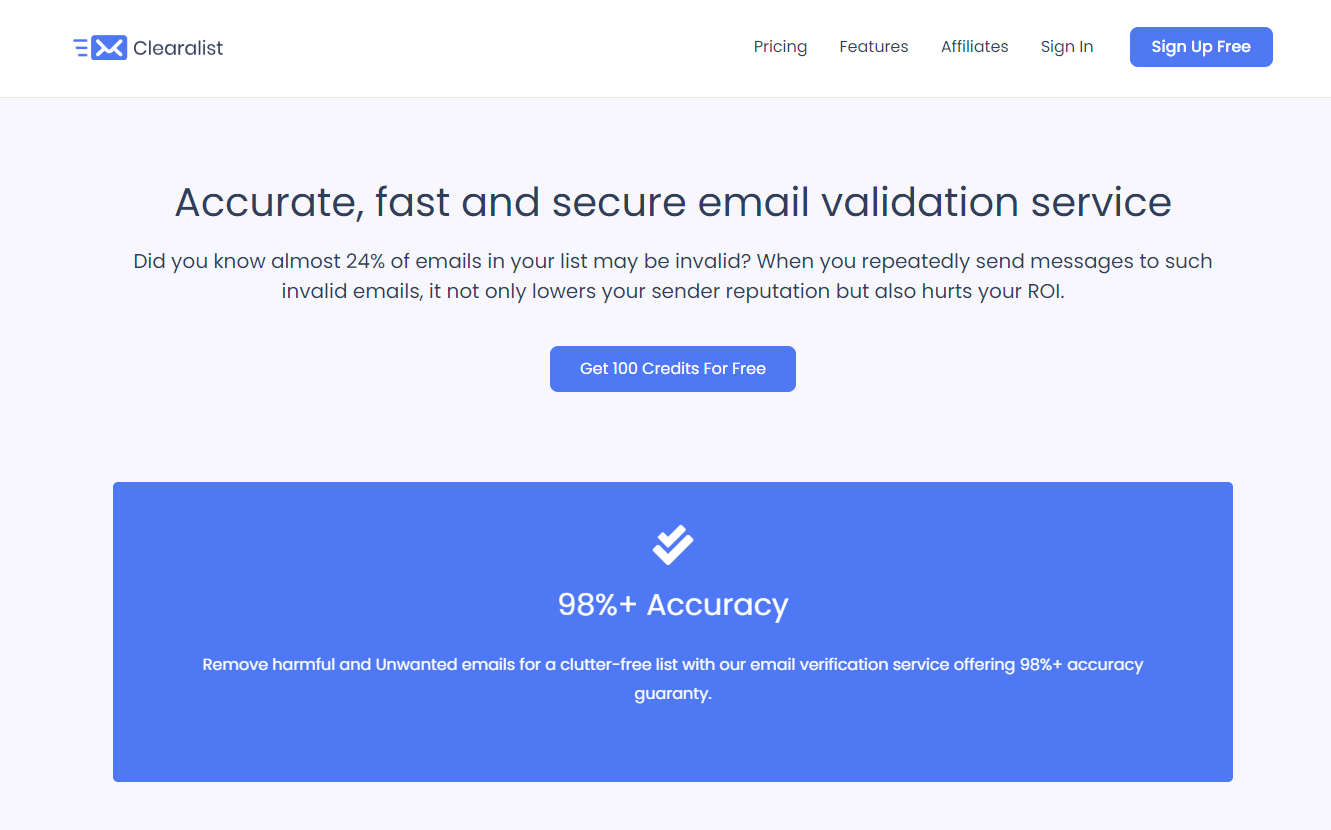 Features:
Clearalist email list cleaning service provides built-in greylisting email verification and list cleaning service, it also protects any spam emails from the list and gives you 100% genuine emails. First, it automatically filters the spammers and eliminates them from the list.
Clearalist email list cleaning tool gives you a suppression list cleaning service which gets a list of emails those who are unsubscribing to your emails. So, this will help you to send emails to engaged customers only.
Clearalist Mail exchanger records confirm the mail server which is allowing the email messages and this will give you a valid email list.
Also, it excludes all the duplicate email addresses from the list and protects costs.
Additional Features
Syntax Validation
Duplicate Remover
SMTP Validation
MX Record Validation
Catch-All Verification
Parallel Domain Analysis
Parallel Email Cleaning (10x faster than any conventional method with twice the accuracy)
Most Dedicated Support Team
3. Bounceless – Email List Cleaning Tool
Bounceless is perfect for those of you who are suffering from a bad mailing reputation are seeing a steep drop in your ROI, you probably want to clean up your mailing lists right away. And this is where email verification and list cleaning products like Bounceless come into place. With built especially to get rid of hard bounces and provide powerful email lists from scratch until the end, Bounceless can be an excellent choice for your business.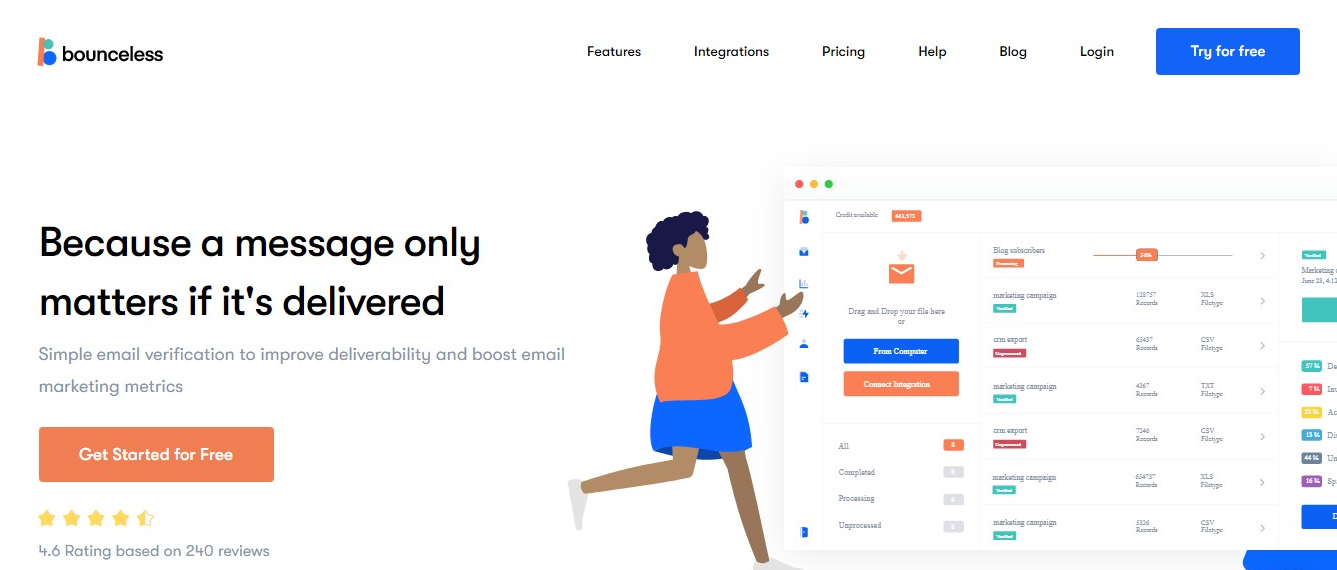 For Price plans kindly visit Bounceless Website
4. DataValidation – Email Verification Service
It is another email list verification and email list cleaning tool that offers some really valuable services to its users. DataValidation runs online and lets its users verify as well as clean up their contact lists straightaway by uploading a file onto their system. The product boasts of doing ESP integration or Real-time and Batch verification APIs.
As we all know, a business sending out emails on wrong IDs or even on misspelled, non-existent IDs can be selected as SPAM and picked up by spam filters which do a lot of damage to the business. Because the online reputation on this front can create some serious impact and especially to the newbies who've just come out to make some significant contacts in the industry. No matter what you do online email list cleaning is a necessity for everyone.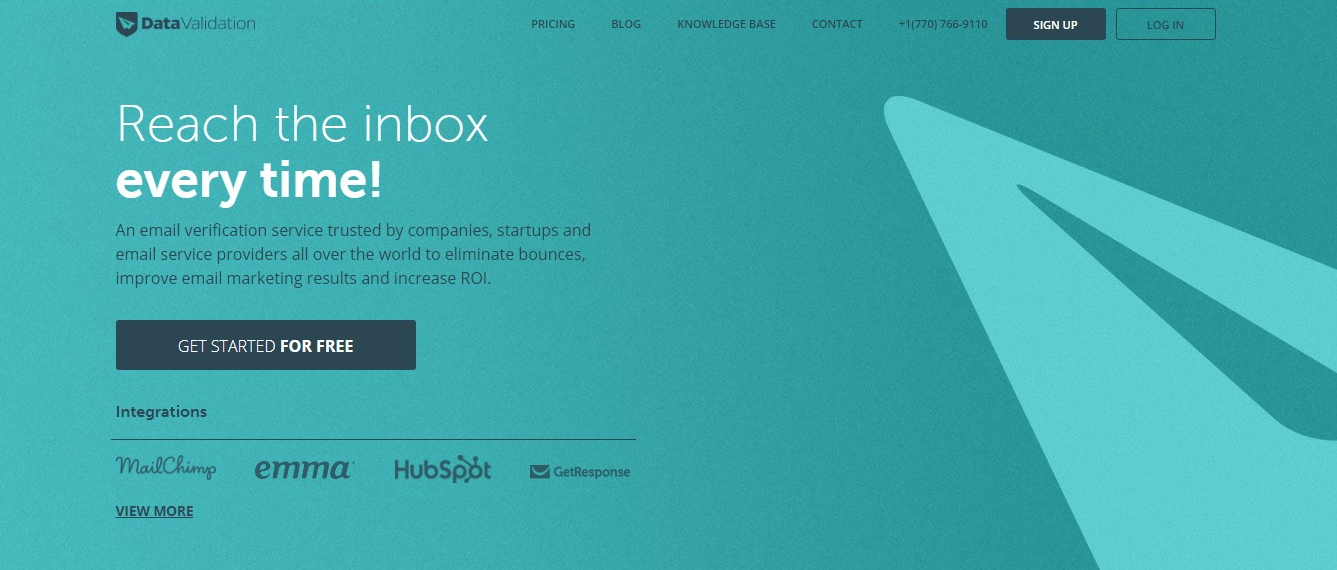 For Price plans kindly visit DataValidation Website
5. Kickbox – Email Verification Software
Kickbox has simplified the lives of email marketers, It is one of the great tools for email list cleaning that comes with a range of interesting features. In the business of sending an email and building an agreement with the prospects, it is remarkably important that every small step is delivered with utmost care and completeness.
In the center, a hundred other things that a marketer requires to do to reach out to the right people, emailing critical data on the right email addresses becomes critically significant too. Several times, most businesses tend to lose out on their potential prospects by avoiding out actually landing up in their inboxes. This mistake is often seen amongst startups and newbies who don't realize the value of constantly updating their mailing lists.
Using this tool, you can instantly drag and drop your contacts on the interface to get your contacts verified in a jiffy and validate the email list. You can also verify the email list in bulk by working with this tool.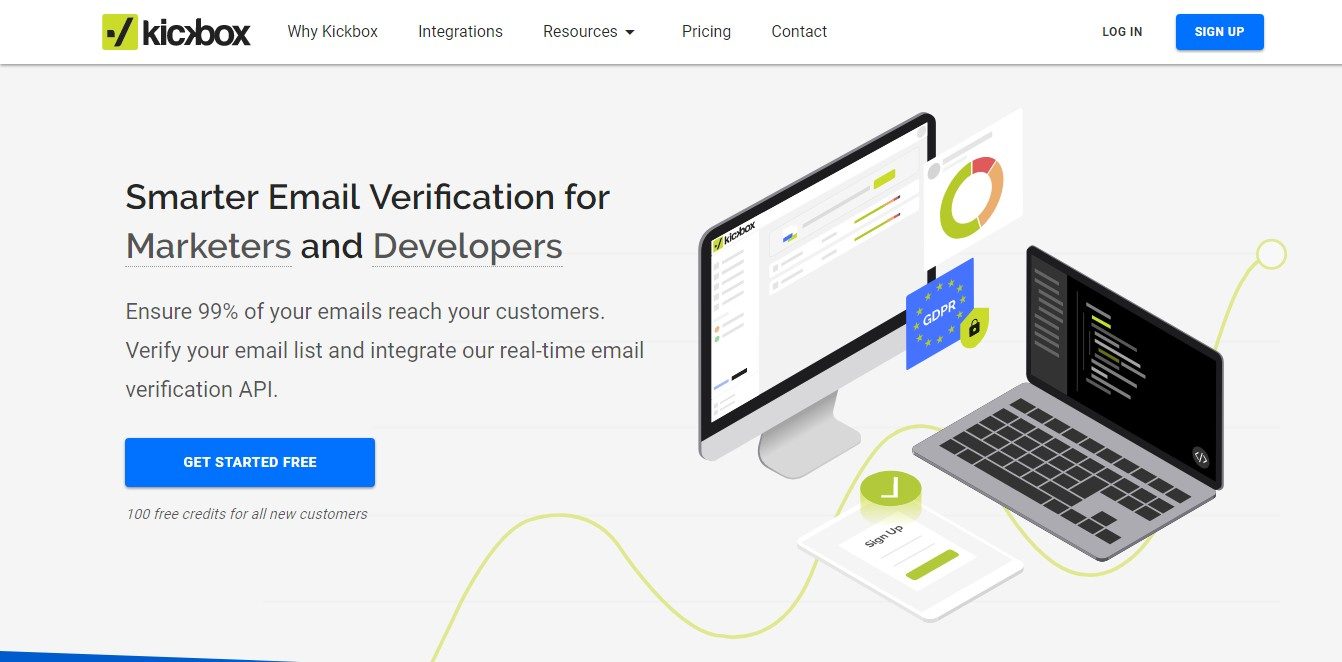 For Price plans kindly visit Kickbox Website
You May Also Read This-