1. Clearalist – Email List Cleaning Service
Clearalist email list cleaning service provider is one of the best email marketing tools to satisfies up all sorts of business firms and marketers. They have presented an easy-to-use list validating functionality in which you simply upload a bulk email list, click on the clean list button and get your list cleaned.
Clearalist has many added features that are used for list cleansing purposes, which are given by only a few email marketing software providers. Also, there are various types of clean segments on which software works and these are spam list, suspended list, and bounce list.
It gives a very efficient, reliable, and robust inbuilt cleanup mechanism that helps to manage email list hygiene and cleans your contact list from bad, spam, and syntax error emails.
Furthermore, it automatically checks and validates your contact list by checking through MX validator, domain validator, DEA checker, etc.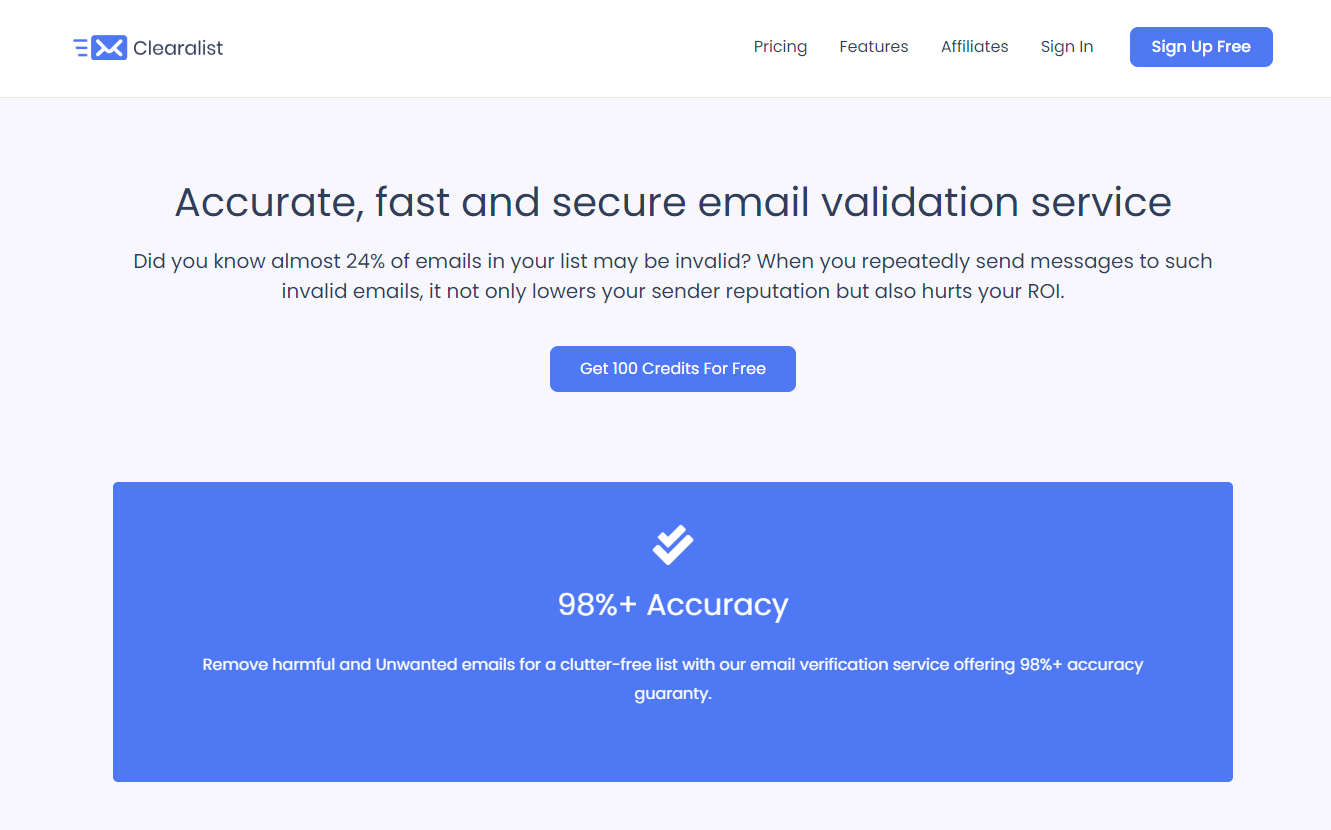 Features
Clearalist email list cleaning service provides built-in greylisting email verification and list cleaning service, it also protects any spam emails from the list and gives you 100% genuine emails. First, it automatically filters the spammers and eliminates them from the list.
Clearalist email list cleaning tool gives you a suppression list cleaning service which gets a list of emails those who are unsubscribing to your emails. So, this will helps you to send emails to engaged customers only.
Clearalist Mail exchanger records confirm the mail server which is allowing the email messages and this will give you a valid email list.

Also, it excludes all the duplicate email addresses from the list and protects costs.
Additional Features
Syntax Validation
Duplicate Remover
SMTP Validation
MX Record Validation
Catch-All Verification
Parallel Domain Analysis
Parallel Email Cleaning (10x faster than any conventional method with twice the accuracy)
Most Dedicated Support Team
2. NeverBounce – Bulk Email Validation Tool
NeverBounce is an email list cleaning service that points out all the spam, bad and invalid Ids from your list and highlights them to be excluded. No matter how large the list, Neverbounce claims to clear any size list without any glitches on the way. 
Basically, there are three simple steps to get the work done:
First, upload your list to the NeverBounce system.

Then, let NeverBounce read and go through the ID's and clean & clear it from scratch

Now, download the clean list before you use it to send out your emails.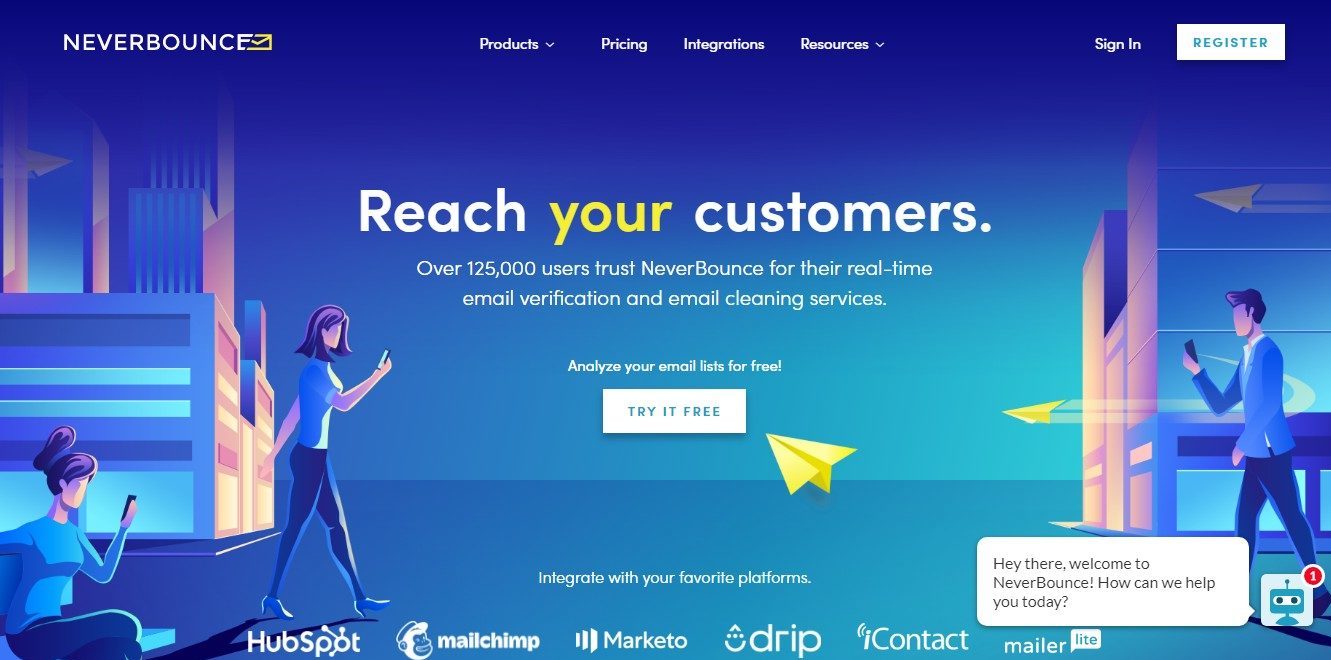 Primary Features
Single Email Verification
Javascript Widget
Human Verification
Result Segmentation
Working with CatchAlls
For Price plans kindly visit NeverBounce Website
3. Moosend – Best Email Marketing Solution
Moosend is common, but the cheapest email marketing software enables you to send email campaigns at affordable prices. It originates with both SMTP and API integration and has nearly all the required features.
Moosend comes with both Monthly as well as Pay as go plans, where the first one charges according to the number of subscribers and the after one according to the volume of emails.
For instance, It has plans for up to a huge 800,000 subscribers where it costs $2320 per month.
Moreover, if you take up a plan based on several emails, for up to 100,000 emails you will have to pay $1 per 333 emails plus $0.003 per recipient. Thus, you can assume the higher plans also.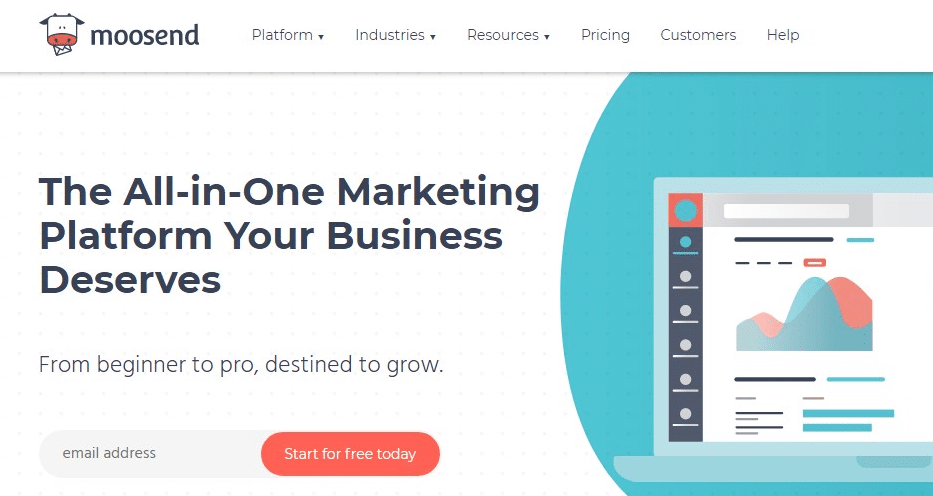 4. GetResponse – Best Email Marketing Tool
GetResponse is one of the best email marketing tools that provide low-cost service with great features and great prices. The list of features includes Autoresponders, Email Creator, List Management, A/B Split Testing, Landing Page Creator, and much more.
It costs according to the number of subscribers in your contact list. Like for up to 25,000 subscribers, it charges around $145. It further has discounts for Nonprofits and annual buy. And for High Volume, contact the GetResponse team.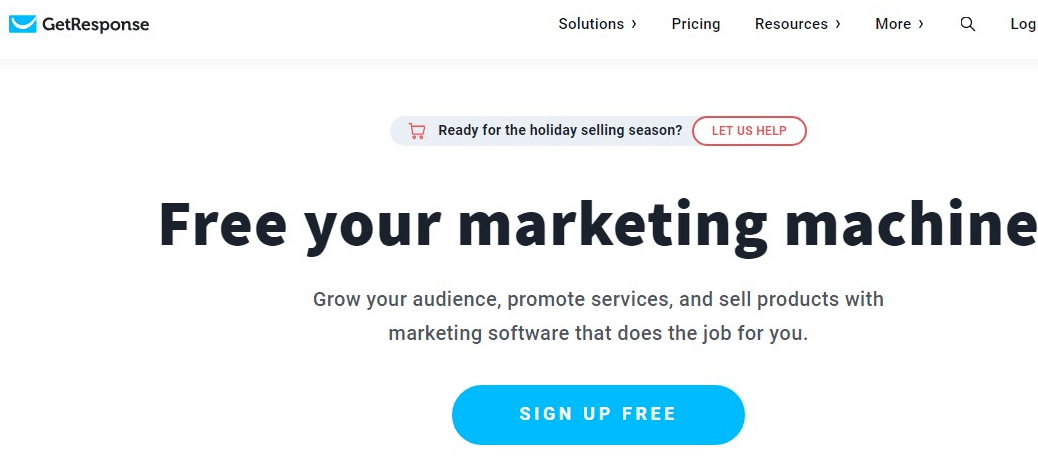 For Price plans kindly visit the GetResponse Email Marketing Service Website
5. EmailListVerify – Bulk Email Verification Tool
EmailListVerify gives a high assurance that no email on your list receives an unrequested message during the validation process and the results of the entire validation process are always ready in the Record section.
As a product, they also claim 97% efficiency and 10 times the reduction in bounce rates. To begin working on this product, you can go ahead with their free trial, which asks for no fee at all. As for their pricing model, you can spend as you go and they also have a couple of pricing packages that you can try too.
Furthermore, EmailListverify is a data processor and amongst the popular email list verification tools, so they are qualified to be GDPR compliant.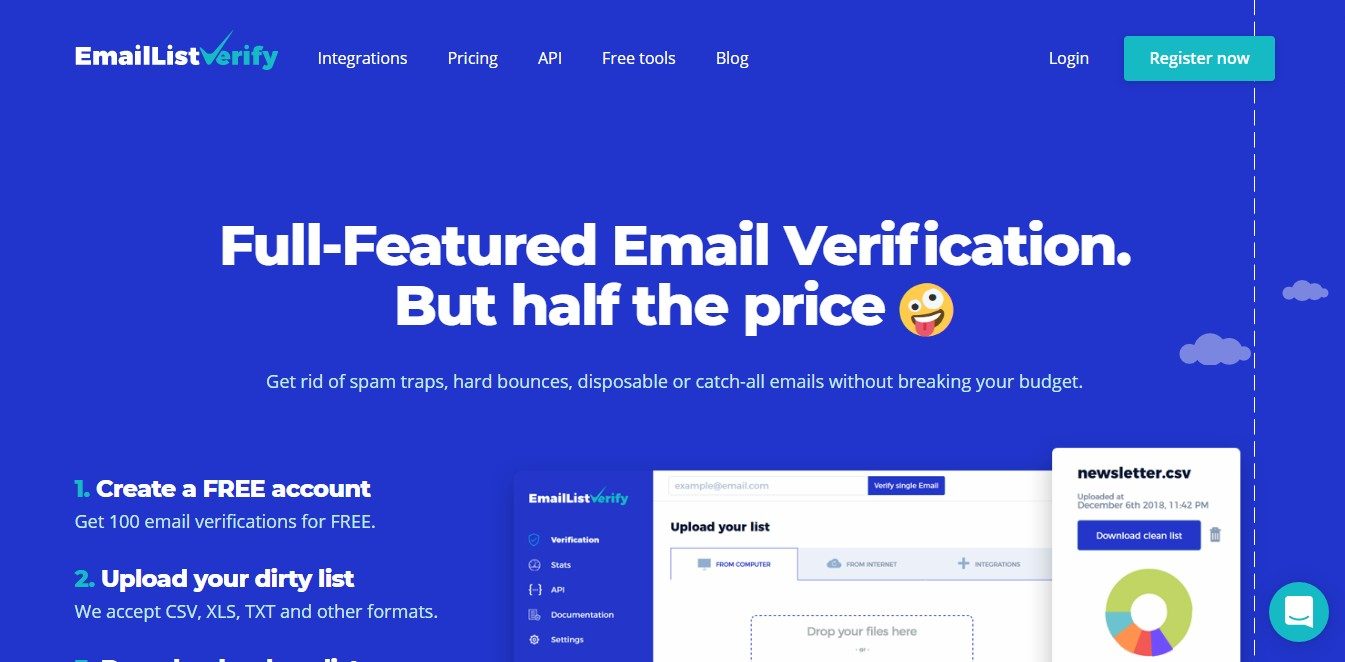 For Price plans kindly visit EmailListVerify Website
Clear your bad, spam email list and increase your mail sending reputation by using Clearalist – An email list cleaning service.